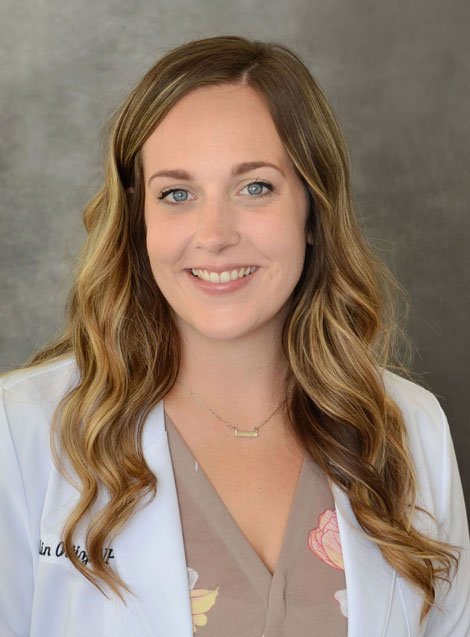 Caitlin Ortiz is an ANCC board certified Adult Gerontology Primary Care Nurse Practitioner. She grew up in Ransomville, NY and graduated from Wilson High School in 2010. Following high school she pursued her Associates in Nursing from Niagara County Community College. She then went on to achieve her Bachelors in Nursing followed by her Masters in Science and Nursing from Daemen College.
Caitlin started her career as a registered nurse at Mount St. Mary's Hospital on a medical surgical floor. She then took her career as an RN to the ICU at St. Joseph's Hospital prior to graduating with her Master's degree from Daemen College in 2016. Post graduation she enjoyed spending a short time working on missions in the Dominican Republic providing medical care to communities in need prior to accepting a position in the Emergency Department at Buffalo General Hospital where she stayed for three years prior to joining our team here. She is happy to be back in her home community providing excellent medical care.
When Caitlin is not at the hospital or in the office she enjoys spending time with her family and friends. She can usually be found helping out at her father's family business, staying active in her church community, or spending time outside whether it be in the woods or out on the water; and she is the proud dog mom of two "fur-babies".