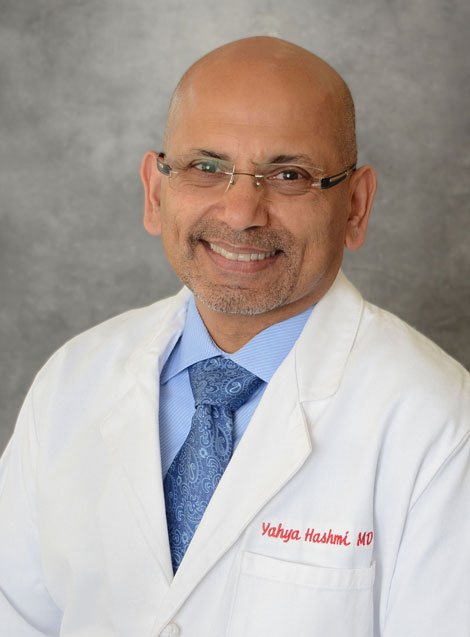 Dr. Yahya J Hashmi is a board certified internal medicine doctor. He specializes in the care of patients 18 and above. He speaks fluent English. He was born in Pakistan and moved to the United States at the age of 8. He grew up in Philadelphia PA, and moved to the Buffalo area in 2006. He earned his Bachelor of Science degree in Microbiology from Ohio State University. Dr. Hashmi earned his Medical doctor degree from Spartan Health Science University in St. Lucia. Before starting his residency he did research at University of Pennsylvania where he published articles on diseased heart and lungs.
He did his medical training at Lankenau Hospital. It is one of the Philadelphia region's most trusted and honored hospitals. He had a year of surgical training and then did his Internal Medicine training. After he completed his residency he moved to Buffalo with His wife, where she did her fellowship in pediatric gastrointestinal disease at Women and Children's Hospital of Buffalo, and he practiced as a Hospitalist at Mt.St.Mary's Hospital. Shortly after he was promoted as a Director of the Hospitalist Medicine.
For many years he has taken care of the ill and complex patients in the hospital. He is able to manage critically ill patients to general medical concerns. He is ACLS, Cardiac and Stroke certified. His experiences will show in the level of care his patients will get in the office and in the hospital if they are admitted under his care.
Dr. Hashmi wants to take care of his own patients. He wants to make sure that they are well taken care of in the office so they will not end up in the hospital. He wants his patient to know that he comes with an experience to give them the best care possible. They will have the confidence to trust him for their medical concerns.
His wife and his growing three boys are proud that they have a father who loves them and loves what he does. With the wonderful staff in his office, you will be welcomed with open arms and the trust that Dr Yahya J Hashmi will provide you the best care like you are his family.