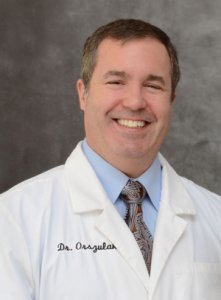 Dr. Orszulak is a Niagara Falls native and attended Niagara Wheatfield High School. After high school, he went to Canisius College on an academic scholarship and received a Bachelor's Degree in biology. After Canisius he went to Kirksville Osteopathic medical school in Kirksville Missouri.
While at Canisius Dr. Orszulak learned the difference between Osteopathic (D.O.) vs. standard Allopathic (M.D.) medicine. Osteopathic medicine is a combination of "hands on" musculoskeletal manipulation as well as standard medicine. He saw this as an opportunity to offer a more Holistic approach to medicine for his patients especially in a primary care setting.
Dr. O finished up his training in medical school with outpatient and medicine rotations in Cleveland. When he graduated medical school he moved back to Buffalo and married his wife Adrienne (also a graduate of Niagara Wheatfield) and set down roots. He finished his residency in Internal Medicine through the University of Buffalo Program at Sisters, Buffalo General, ECMC and the VA.
He was invited to join the Practice of Drs. Laurri and Sirianni in 2000. In 2009 Dr. Orszulak went into private practice at the current location. Along with the addition of Maureen and Dr. Hashmi, the practice is busier than ever.
Hunting, Fishing, Boating, Hiking, Reading, Book Collecting, Family Time, Bike Riding, Travel, and Snowmobiling all fit into the "things Dr. O likes to do" category. Dr. Orszulak and Adrienne have travelled all over, and he has also been on several "Big Game" hunts with his Family out West. Although he does not get a lot of time to enjoy his many hobbies, he loves all of it. He and Adrienne have God in their life, and they find joy in going to church and having fellowship in Christianity.
"I have been truly blessed to be a physician, but we are even more blessed with the wonderful people Adrienne and I have surrounded ourselves with.
Our Staff. They are dedicated to helping our patients get great service and care, both in our office and out. The health care world is getting more difficult to navigate, and I am truly amazed as to how our team keeps up despite numerous obstacles being put in their path every day.
Our Patients. So many have become friends and family. We look forward to their visits and appreciate their level of trust and commitment that we will meet their medical needs.
I can honestly say I enjoy coming to work every day, and I thank God for it."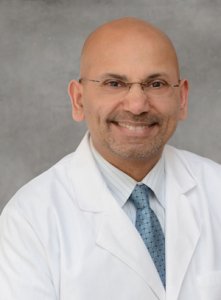 Dr. Yahya J Hashmi is a board certified internal medicine doctor. He specializes in the care of patients 18 and above. He speaks fluent English. He was born in Pakistan and moved to the United States at the age of 8. He grew up in Philadelphia PA, and moved to the Buffalo area in 2006. He earned his Bachelor of Science degree in Microbiology from Ohio State University. Dr. Hashmi earned his Medical doctor degree from Spartan Health Science University in St. Lucia. Before starting his residency he did research at University of Pennsylvania where he published articles on diseased heart and lungs.
He did his medical training at Lankenau Hospital. It is one of the Philadelphia region's most trusted and honored hospitals. He had a year of surgical training and then did his Internal Medicine training. After he completed his residency he moved to Buffalo with His wife, where she did her fellowship in pediatric gastrointestinal disease at Women and Children's Hospital of Buffalo, and he practiced as a Hospitalist at Mt.St.Mary's Hospital. Shortly after he was promoted as a Director of the Hospitalist Medicine.
For many years he has taken care of the ill and complex patients in the hospital. He is able to manage critically ill patients to general medical concerns. He is ACLS, Cardiac and Stroke certified. His experiences will show in the level of care his patients will get in the office and in the hospital if they are admitted under his care.
Dr. Hashmi wants to take care of his own patients. He wants to make sure that they are well taken care of in the office so they will not end up in the hospital. He wants his patient to know that he comes with an experience to give them the best care possible. They will have the confidence to trust him for their medical concerns.
His wife and his growing three boys are proud that they have a father who loves them and loves what he does. With the wonderful staff in his office, you will be welcomed with open arms and the trust that Dr Yahya J Hashmi will provide you the best care like you are his family.
Experienced


to Provide You
with the Best
Care Possible.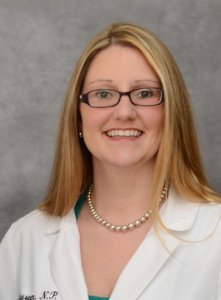 Maureen Westgarth is a Family Nurse Practitioner board certified by the ANCC. She grew up in Niagara Falls and is a graduate of Niagara Wheatfield High School. Her college career started at NCCC/ECC, and then went on to D'Youville College, Maureen is thrilled to be a part of serving the community she grew up in. She has two Associates Degrees, a Bachelors Degree and a Master's Degree.
Maureen has a wide variety of hobbies, which include coaching children's soccer, quilting and martial arts. She has Mastered two black belts, one in Chun Kuk Do and one in Tang So Do. In the course of her competitions and training she has travelled as far as China. She especially enjoys spending quality time at home with her husband and daughter. She maintains close family bonds and is very family oriented.
Maureen started her medical career as a Cardiology Technician at Mt. St. Marys hospital, she has also worked for Horizons Health, Our Lady of Peace and Buffalo Heart Group. Along with her experience, continued education and perseverance she earned a Master Degree as a Family Nurse Practitioner in 2012. During an Internship as part of her program, she came to work with Dr. Orszulak. Although her direction was headed toward cardiology, she found a home at TMO Medical. Maureens compassion and understanding has been a perfect fit for primary care.
With

Compassion


& Understanding
Comes

Great




Healthcare.