Primary Healthcare You Can Count On
We combine our experience with compassion and understanding to provide you with
the best care possible.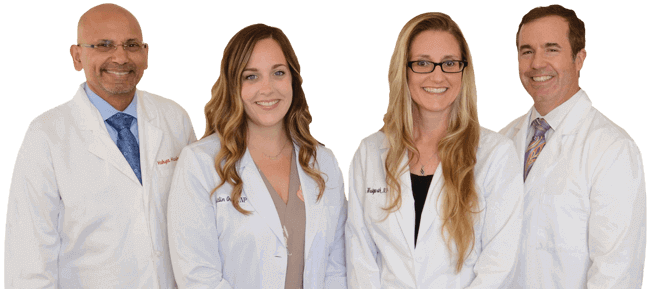 About Our Practice
Dr. Orszulak, Dr. Hashmi, Maureen Westgarth NP and Caitlin Ortiz, NP seek to improve the health of our patients by providing compassionate, high-quality health care through preventative medicine, ongoing care, support and continued accreditation for Patient Centered Medical Home.
We will make a connection with you, learn your conditions and work to prevent new disease. We will learn your family history, risk factors and other important conditions that can influence your health. We will make decisions together and we will coordinate your care across multiple settings and specialty care. You will receive a care plan and you will be given a summary of your visit for that day. We will go over your medications and give you clear instructions for you to achieve your treatment goals.
All patients must play an active role in your healthcare.  Learn about your condition and what you need to do to stay healthy. Participate in your Care Plan and take your medications as directed. HAVE ALL PREVENTATIVE tests and immunizations done and keep your Care Team informed of any changes or hospitalizations. This will ensure that your care is properly coordinated so that we can help you achieve your healthcare goals.
What is a Patient Centered Medical Home?
The Patient-Centered Medical Home (PCMH) is a care delivery model in which our patient's treatment is coordinated through our office to ensure they receive the necessary care when and where they need it, in a manner they can understand.
The objective is to have a centralized setting with partnerships between patients, and our office, and when appropriate, the patient's family.
A care team includes your Physician, Nurse Practitioner and our Care Management team. We also use registries, information technology, health information exchange and other means to assure our patients get the care when and where they need.
In addition, there is a group at our practice called the Patient Family Advisory Council or PFAC for short. The goal of patient and family engagement is to create an environment where patients, families, Doctors, Nurses, and other team members collaborate as partners to improve the patient experience, prevention of disease and quality of care.  In 2019 we offered a health fair to all patients.  Prevention, education and continued excellent care was the events moto, and the PFAC group achieved an award through Catholic Medical Partners for their efforts.
Patient Centered Medical Home is an accredited program through National Committee for Quality Assurance and Attestation and Audit are done every year. Our practice has achieved and maintained the highest level (Three) since 2010.